Global Hub
Agency Services

Horizon Shipping Agencies is one of the few agencies with infrastructure to support shipping operations on a local, regional and global scale.
We have trusted partners globally, covering thousands of ports worldwide, who have local expertise and excellent relations with port authorities for fast and efficient vessel turnaround.
Horizon provides timely, critical information for smooth port services for all vessel types around the world.
We will provide the best solution for efficient port turnaround with reduced costs and time-management. Rest assured that your interests will be taken care of.
Our
Company
Horizon Shipping Agencies (Singapore) Pte Ltd was established on January 1st 2003.
Horizon is a prominent Shipping Agency that provides agency services to ship owners and ship-operators with handling of Owner's Matters / Cargo Operations / Bunkering Operations / Dry-Docking Services and Special Projects solutions.
From cargo and bunkering operations to husbandry services, Horizon Shipping provide customers with dedicated round-the-clock services for their vessel's requirements.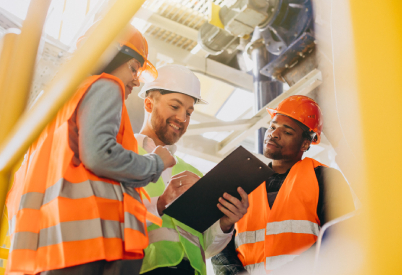 Our Mission
Providing extensive knowledge of maritime solutions with value added services. To achieve excellence in maritime agency services.
Our Vision
Being a leading integrated shipping agency, principal's satisfaction & cost-saving as the most important elements of our shipping business.
Sustainability
Our aim for excellence not only extends to the services we provide, but also to the ethical standards we abide by. We strive to follow environmentally friendly practices in our daily operations at all times.
Our 24/7
Operations
Horizon Shipping Agencies' strong presence within the Singapore Straits ensures fast turnaround for vessels calling Singapore. We have a team of dynamic and experienced personnel who combine management skills and business acumen at both the local and international level in serving the needs of clients. Possessing a close working relationship with local Government offices such as the Maritime & Port Authority of Singapore (MPA), Port of Singapore Authority (PSA), Pilot & Towage Services (PSA Marine), and the Immigration & Checkpoint Authority (ICA) to ensure timely attention to all requirements at the container port, oil terminals, and anchorage on a 24/7 basis.
Horizon's experienced team provides close support and assistance for the completion of all formalities, documentation, customs, and clearances in compliance with stipulated requirements of the various authorities.
Our
Services
Additional Services
Bunkers / lube transfers for vessel scheduled for scrap, lay-up, delivery to new owners within port limits, anchorage or off-port limits anchorage
De-mucking / Tank cleaning to hot work standard within-port / off-port limits
Supply of freshwater / non-potable water to vessel at Eastern / Western off-port limits
Tow master services & towage operation in and out of Singapore
Co-ordination on site with Master / Owner / local agents for any salvage and pre-arrival compliance with proper approval/consent from local authorities
Onboard repairs with local authorities' approval and class-approved vendors
Attending to vessel involved in collision at outer traffic lanes by co-ordinating with owner's local class and P&I attendance onboard
Self-delivery of urgent spares/documents to vessel in the next port
Supply of Fresh Water
Crew Medical Attendance
Logistic Request
Hull Cleaning Arrangement
Garbage Disposal
Disposal of slops/sludge
Land & Sea Transportation
News
As of now, we do not have any for posting.